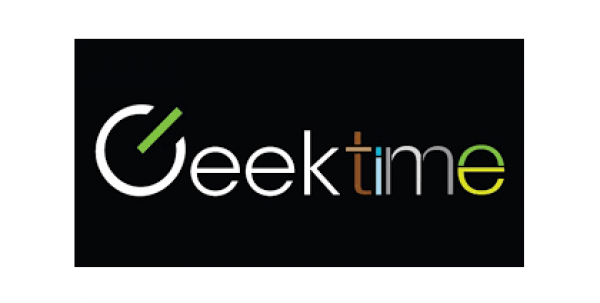 Gedalyah Reback
Wochit has negotiated agreements with nearly a dozen content providers to create videos almost automatically but letting anyone to learn to video-edit quickly
Israel-based Wochit is celebrating a new $13 million investment with new players ProSiebenSat.1, Singapore Press Holdings' SPH Media Fund, and Carlo de Benedetti leading. Previous investors Cedar Fund, Marker LLC, and Redpoint also took part.
Wochit produces short-form videos on live news and trending topics, betting on the widespread belief that video will become more prolific in digital media in the race to get and retain readers' (or viewers') attention. The company's greatest asset is its negotiated agreements with several major content providers — Getty Images, AP, and Bloomberg to name a few — that allow clients to rely on a massive library of licensed material available on Wochit's platform.
"[That's] part of the beauty of all of it. We have negotiated and are still negotiating the biggest deals with the biggest content providers out there, cleared in terms of licensing and usually with global distribution rights," Wochit co-founder and CEO Dror Ginzberg told Geektime, adding they plan to announce more content partnerships, especially in the Asia-Pacific region, in the coming months. "It saves a lot of time and effort to have all these libraries all in one place."
Wochit is hardly the only player in town in the fast video market. Eyeview raised $21.5 million in June for its automatic video ad creator, and news aggregator Wibbitz last raised $8 million in May 2015. Sports-focused WSC grabbed $12 million from other investors the Dodgers and Vikings for its automatic video highlight reels.
While Wochit automates a lot of the process, the company's PR materials boast an emphasis on allowing users to hand-select which images and video clips go into the machine-edited material, in what appears to be celebrating a less-than-fully automated stitching process in contrast to some competitors. Some of their competitors offer products that identify what it deems to be the most interesting bits of tape and just strings them together, making a speedy yet lacking final cut.
"Its about the tone of voice, your opinion, your sense of humor. Even though we automate a lot, the human touch part is still very significant," Ginzberg argues, even daring to call fully automated video edits "crappy" in his conversation with Geektime. This approach, while clearly relying on more invested time than the fully automated approach, preserves a personal touch with appreciation of nuance and subtlety.
All that considered, Ginzberg is still selling Wochit for speed.
"To make it a fast and efficient process, we have built a set of editing tools, a new approach to editing that is way more simplified . . . with lots of patents around it, so someone with little editing experience can do it."
While they name a lot of big-name clients including Gannett, which owns 150 media properties including USA Today, Ginzberg says that a small publisher should not dismiss their product for reasons like cost. While declining to give a ballpark figure for the cost of Wochit for an organization, he says that pricing depends on volume of material produced. Ginzberg stresses that they "envision our platform being used even by individual creators. Freelancers, bloggers. Even when you're a medium sized organization limited in resources, you will probably shine in this case."
Investor SPH is already listed as a customer, using Wochit with its media properties The Straits Times, Stomp, Lianhe Zaobao, The Business Times, and AsiaOne. Meanwhile Germany's ProSieben hopes to partner with Wochit to push ProSiebenSat.1's video content via its various brands. ProSiebenSat.1 is one of Germany's largest television companies and owns several channels in Germany, including namesake ProSieben, Sat.1, Sat.1 Gold, Kabel Eins (Channel 1), ProSieben Maxx, and Kabel Eins Doku. They also run Austrian and Swiss versions of their channels.
"The proliferation of content platforms has resulted in an incredible demand for video," asserted ProSiebenSat1 Digital CPO Jens Doka. "With Wochit, ProSiebenSat.1 is able to produce video content at the scale needed to address this growing need, even providing tools to help deliver that content in the right format for each distribution channel."
Wochit was founded in 2012 by CEO Dror Ginzberg and CTO Ran Oz. They currently have 50 employees with offices in Tel Aviv, London and New York.