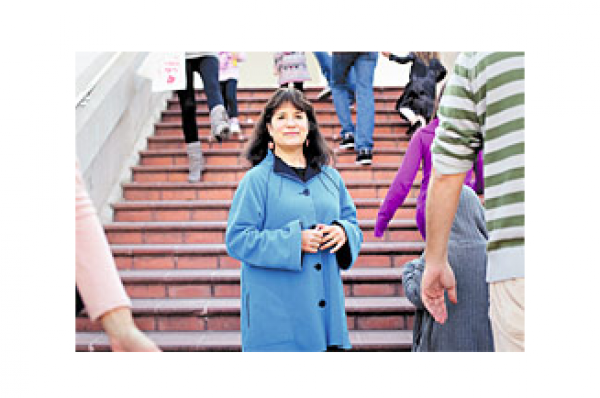 By Elad Samorzik Dec. 21, 2010 
What's a lover of dance who can't perform herself to do? In Janice Ross' case, become a preeminent scholar on the subject - going so far as to chase a story about an obscure Russian choreographer across continents
19 July 10 09:06, Omer Rabin
Among this year's students is an Ethiopian student who won a Fulbright Scholarship to study in the US.
Recruiters from top US MBA schools arrived in Israel recently to persuade Israeli students to study at their institutions, some of the world's most highly regarded.
By YAEL SHAMIRLAST UPDATED: 06/06/2010 05:36
Iranian theater professor Mahmood Karimi-Hakkak, here in Israel on a Fulbright Fellowship, wants to foster understanding through the stage
By EHUD ZION WALDOKS LAST UPDATED: 01/31/2010
"At the end of the day, I want to help make sure that people have a clean glass of water," she summed up.
18 June 08 20:04, Diana Bahur-Nir
Israeli students record excellent GMAT scores.